#1-Sail for Free Around Marina Bay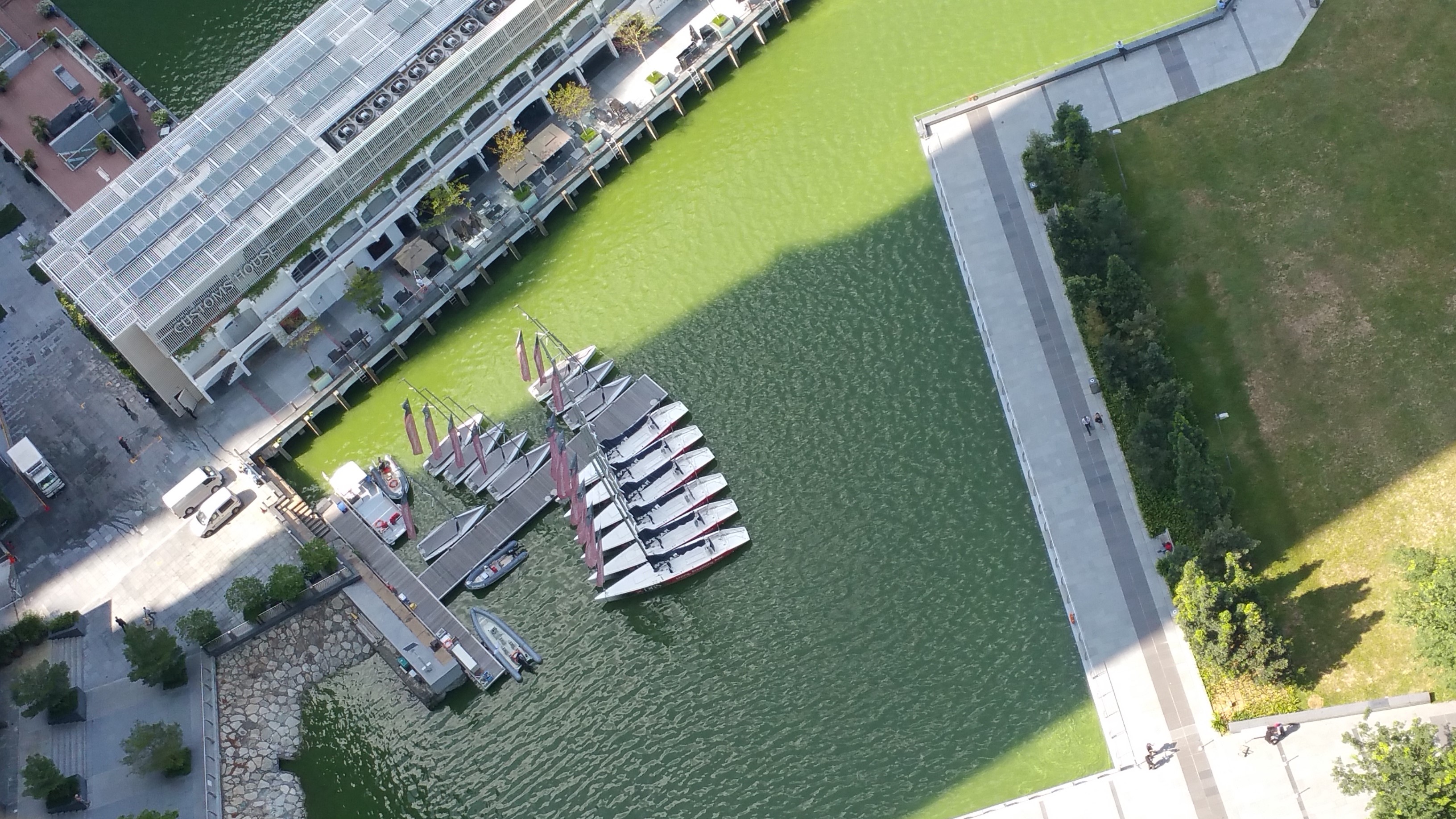 What better way to spend a weekend than sailing around Marina Bay with DBS Marina Bay Sailing Programme and enjoy an experience like no other! And the best thing is IT IS FREE!
 You will be hopping onboard the 2 fleets of oats – the SB20, a 4 men crew boat, which is commonly used for racing, and the Swedish Match 40 (SM40) which reaches an impressive height of about 4 storeys. This is the first time these vessels are brought into Asia so book them here for your yatching pleasure while they are still available!
Thanks DBS! Great job in enlivening the Bay!
To book, please click here:
#2-Go to work by River Taxi.
Forget Uber and take the River Taxi instead. Lots of people know about the River Cruise but there's also a cheaper version known as the River Taxi which costs only about $5 from Marina Bay to River Valley. A ten for cool factor! Check out the exact stops at the link below
Check the River Taxi Schedule Here
#3-Run or walk round the bay.
Whether you are a hobby jogger or seasoned triathlete, the run around the bay will prove to be a great way to burn those calories and get your old ticker pumping. And the best thing is you won't be alone because there are many fellow joggers and cyclists exercising by the spectacular view of the bay.
If you are living at Tanjong Rhu area and working at the Marina Bay area, there's a nice route where you can cycle every day to work. It takes only about half any hour and its benefits are many: you get great exercise with your lungs taking in bouts of fresh air, you can also save transport money and blow it on a new wardrobe flashing your newly acquired toned physique.
#4-Gardens by the Bay-Garden Rhapsody
Enjoy a picnic at GBTB (we Singaporeans abbreviate everything) with the light and laser show every night at 7.45pm and 8.45pm where your senses will be treated to a spectacular kaleidoscope of majestic music and colour. Bring a mat and lie down for maximum enjoyment.  Grab a drink and a friend and watch as the supertrees come to life before your very eyes.
Check out http://www.gardensbythebay.com.sg/en/whats-on/calendar-of-events/garden-rhapsody-light-show.html for the daily schedule.
#5–Satay By The Bay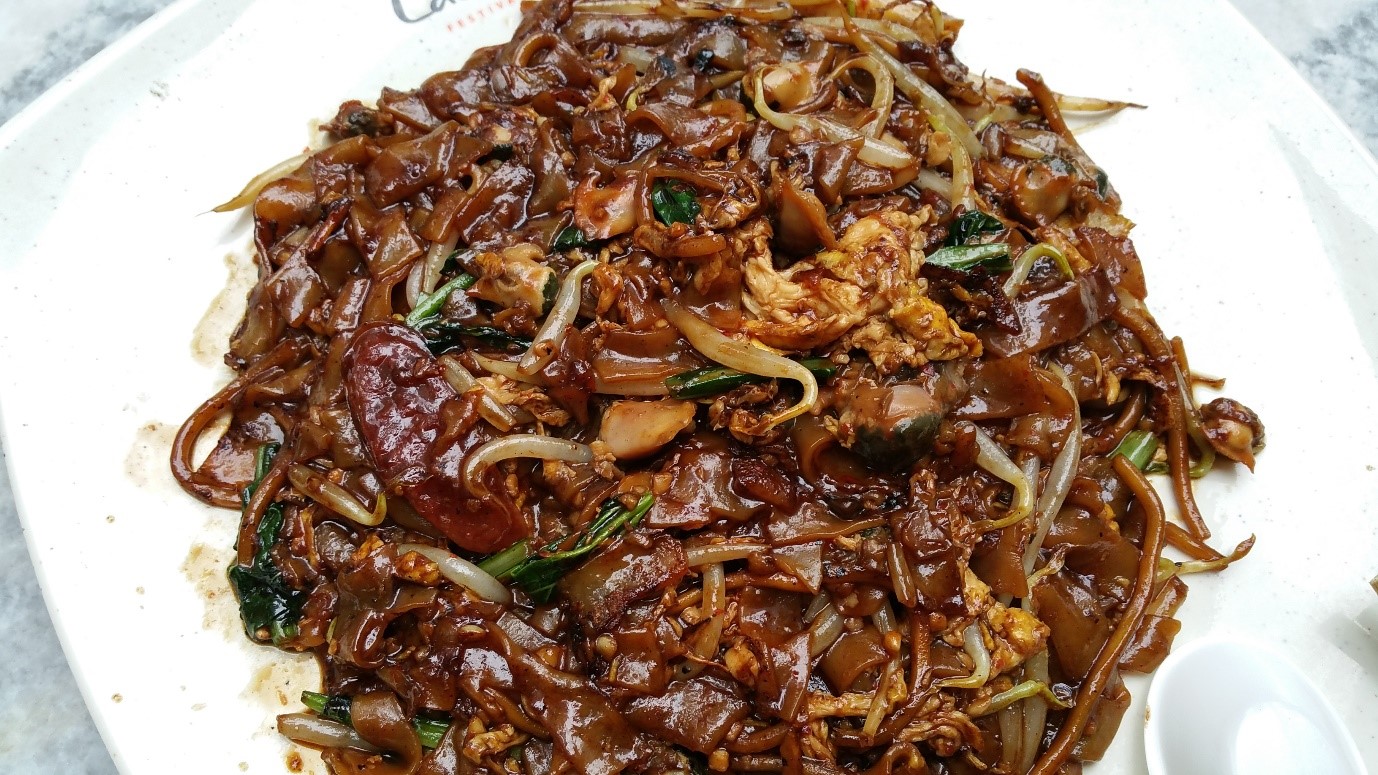 After you are done with the Gardens, walk to Satay-by-the-bay a little further away and tuck in Satay, an all-time favourite sweet meat side dish. If you feel your heart can take it, indulge in char kuay teow(pictured), our sinfully fragrant heart-stopping flat rice noodles fried in pork lard and sweet sauce. Yes, it tastes as good as it looks.
If you fancy walking a little more after dinner, walk to the Marina Barrage area and to GBTB East and back. The whole walk takes only 30 mins. And if you are still not tired, you can go to the spanking new Sports Hub for some rock climbing.
#6-Makansutra@Gluttons Bay

This food centre carries one of the best representations of the best hawker food in Singapore. Standard is high, quality is good and prices are reasonable. The best part about it is that it is open air which lends a "street-food feel" to the feasting experience. Perfect place to go if you are sick of the ubiquitous food courts. If a visitor were have only an hour to spend in Singapore but would like to try out everything that's good, this is the place to go!
#7-The Lawn
The Lawn is the open field between Marina Bay Financial Centre Tower 1 and The Sail Condo.
There are always many exercise groups in the evenings that does anything from boxing to K-Pop dancing. This is especially true on Friday nights. So bring a mat, some drinks and a smile to make some friends!
Weekends will never be the same again!
Meeting new friends
Hey but it's no fun doing all these things alone. We agree! Get to know people from all over the world at these websites:
To find out how you can find apartments for rent or sale at Marina Bay, please contact Lille Low at Mobile : +6590228919