Hi there!
My name is Lille Low. Like you, I have always been interested in how people make money by investing in properties.
For the longest time, properties have always been something shrouded in mystery.
How do I start? I mean do I have to scrimp and save by depriving myself of that exquisite Delifrance fruit tart in the mornings? Er…I know investment gurus always tell us to skip our daily Starbucks cuppa but Starbucks wasn't around in the 1990s so…
Besides its money-making abilities, ownership of properties has always been associated with prestige and stability. There's just something very pride worthy about saying : 
" I have a number of properties which is throwing money into my bank account every month…"
I guess it's an Asian thing but I was determined to learn everything I can about properties!
It turned into a life-long passion and my greatest joy is to help people own assets which will give them consistent income. I'm glad to say that I have used "Other Peoples' Money"  to own property which gives me a consistently stable monthly income.  I see raised eyebrows but don't worry everything is done in a very legit manner! I have been personally involved in hundreds of real estate transactions since the 1990s and I have seen 3 bull runs!
In this page, I'd like to share with you a bit of my story, so you can relate a little to who I am and how I go about my property agency business.
After graduating with a law degree from the University of London in the nineties, I worked in a major real estate company's legal department as a legal officer. After realizing that climbing the  the corporate ladder is not my thing, I left and started my career as a property agent.
However, there's the story on how I started in this real estate industry …
 When I first became a real estate agent in the mid nineties, I had ZERO guidance from my first manager who left me well alone. In those days, there wasn't that much training in the industry anyway.
I had little knowledge about sales or financial aspects of real estate. But I worked very hard to make up for this lack of knowledge but finding out as much as I could.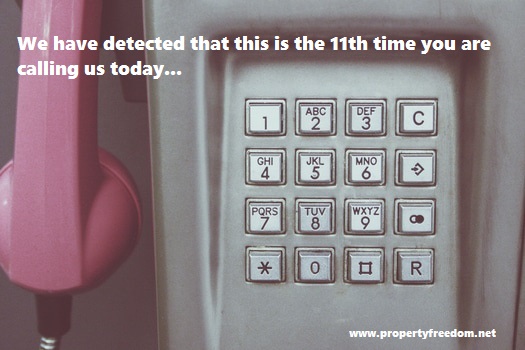 The HDB hotline became my best friend. I called HDB almost everyday and asked numerous questions which I think my buyers and sellers will ask. I also worked 14 hours a day continuously to find sellers that want to sell and match them with buyers. 
When I flipped the newspapers to look for properties everyday, I remember thinking to myself that there are so many properties and agents in the market, surely there is room for me? This spurred me on and after 6 months of knocking on doors and prospecting, my hard work finally paid off and I closed my first deal. I was elated and told myself that I will work even harder to launch my career.
Through lots of sweat and tears, I managed to achieve breakthroughs in my sales year after year  and have been one of the Top Ten Producers of the companies I have been with throughout the years. I really enjoy the freedom and the huge flexibility my property agency business gives me.
The reason why I choose "PropertyFreedom.net" as my blog name  is because I believe we can all enjoy freedom from owning and investing in properties".
I believe the reason why many people fail in real estate agency is because they think that this is a get rich quick business. Well it isn't. It is a business where you build relationships with people who trust you enough to handle one of the biggest purchases in their lives.
I seriously can't think of anything more meaningful that helping people move into the home of their dreams where they will be creating many precious memories and also helping them find another investment property to create a source of passive income. Especially at a time in the future when they will need it the most.
So it's important to have the prices of various properties at our finger tips and also the rental yields of these properties. Is that investment property is something I would buy myself too? This is a question I will ask myself when recommending properties for investment.
What I love the most about my property business is I can help my people find the right property which fits their personal or investment needs. Hours are flexible, rewards are great and satisfaction is tremendous!
I always have this burning desire to be an entrepreneur and all things related to making money interest me.
In my free time, I have also continued to satisfy my curiosity about how the forex market and Internet Marketing works and I have taken many courses from gurus both locally and all over the world.
I believe in investing in my education.
For real estate, I am constantly upgrading myself to learn the most state-of- art strategies to help my clients have an edge in the real estate market like getting the best buy and getting the best price for their properties. Of course this is in no way to be construed as investment advice because I am merely sharing how I choose the properties that I buy. They will still have to make their own decisions based on their own needs

Properties have a very special place in our hearts and it will for a long time time to come. This is certainly true for me and I love a good conversation about properties!

Some Fun Facts about me: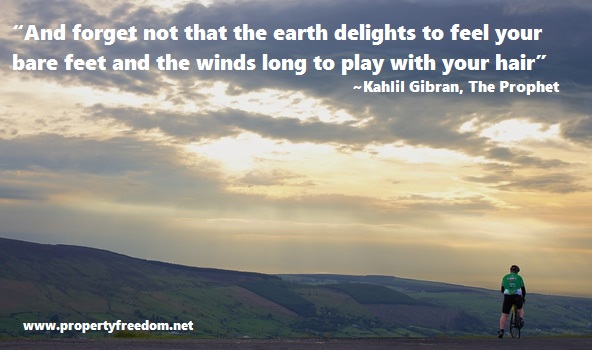 I like to cycle fast with the wind blowing in my hair without a care in the word, the way I used to do as a child.(I know I really should get a helmet!)
I like watching HK TV drama series and laughing out loud.
I love coffee and has an inexplicable weakness for fried chicken(pity its so unhealthy) and mash potato.
I enjoy listening to my favourite music only when I am driving.
I love hanging out with my family and friends.
I like hiking and enjoy walking in MacRitchie Reservoir and Bukit Timah Hill.
If you have any property related questions, please call or watsapp me at
Mobile : 9022-8919.
You can also email me at lillelow@propertyfreedom.net