Are you a EC/private property owner wondering if you should take profits and leverage from your current EC now to move to your dream home and also buy 1 more private property? Are you wondering how your friends are doing it and why?
Is Property INVESTMENT still possible after all the cooling measures?
Are you thinking of selling your HDB flat but not sure what to buy next, is it better to buy a condo or another HDB?
Let's dive into a real life case study that will clarify some of those doubts.
Case Study of Don & Pei Ling
Don and Pei Ling own a 2 bedroom unit at Prive and would like to move to a 3 bedder in anticipation of a bigger family. They are not sure if they should sell their unit as they are worried about the rising costs of living and of bringing up their children.
They had originally wanted to buy a 3 bedder HDB in town area to be nearer to their work place.
This is how their finances look like :
Both of them are 36 and 33 respectively. Don earns $7500 while Pei Ling earns $6500 monthly.
If they were to buy a HDB like they initially wanted to, they can buy take a loan of $808,000 and buy a property that costs about $1.1m. However, they will not be maximising their ability to invest more and own more assets during their prime working years. This is the time they are earning the most and at the time when they can enjoy a longer loan tenure which will bring down their monthly mortgage instalments.
Option 2 - Upgrade to 1 Private Property Jointly
However if they were to buy private property, the both of them can jointly take a loan of $1.8m and and buy a property that's priced at $2.4m. They will still have cash reserves of $62,640. This may not be ideal because buying one single property is not divisible and also the fact that they do not need such a big or expensive property as their instalments will be very high.
| | |
| --- | --- |
| Name | Don & Pei Ling |
| Total Monthly Salary | $13,500 |
|  LTV | 75% |
|  Loan Period | 29 yrs |
| Max Loan Quantum | $1,803,829 |
| Max Property Price | $2,405,106 |
| CPF Capped to O.A. | $2,520 |
| Monthly Contribution to CPF OA | $2,520 |
Option 3 - Upgrade to 2 Private Properties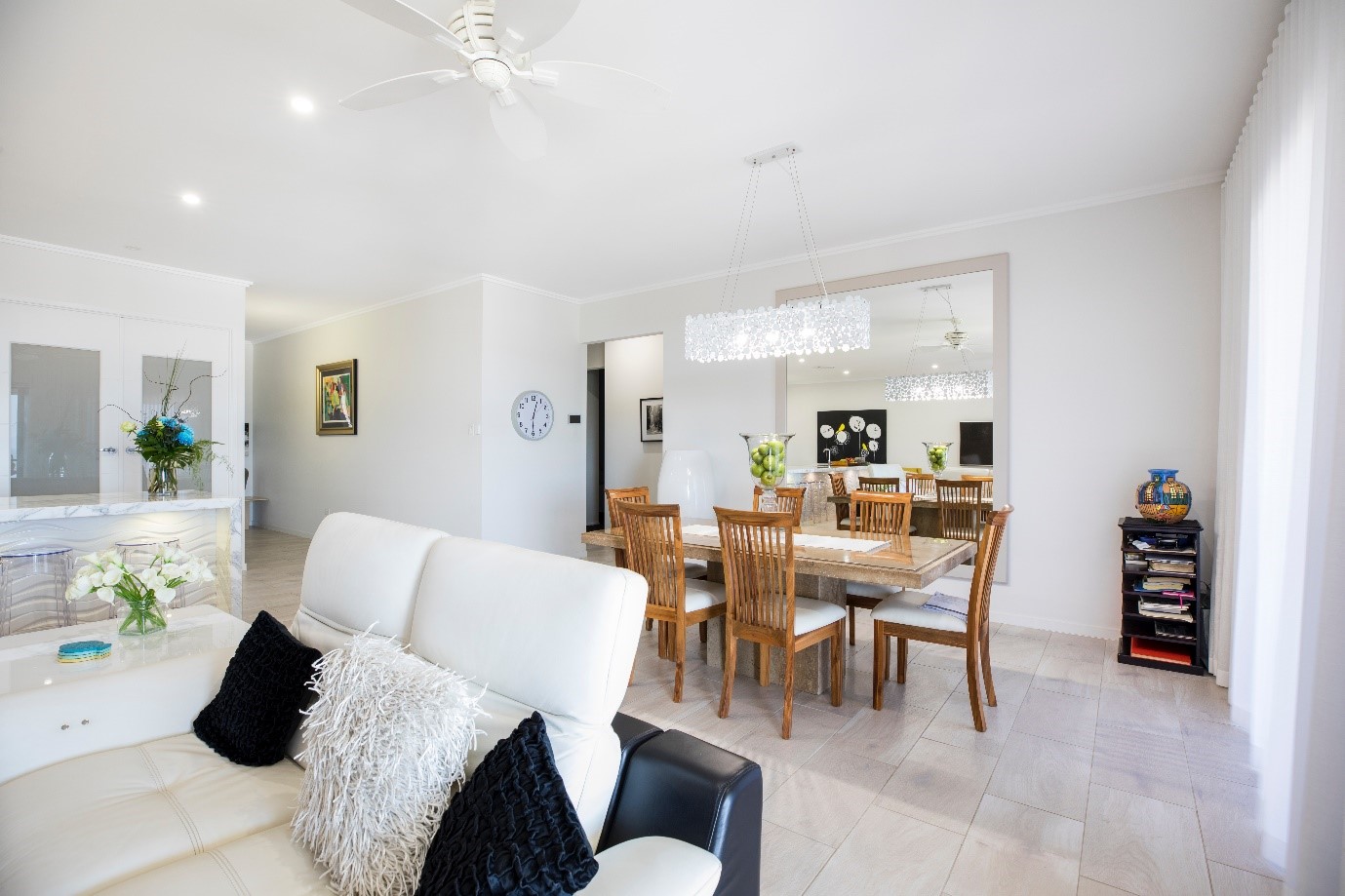 Instead of buying 1 private property only and putting in all their resources into that one single property, Don and Pei Ling can look into buying 2.
As Don is the one with the higher income, he is eligible to loan up to $982,000 and can buy a 3 bedder condo at $1.31m. This will be the home they will be living in as they need the bigger space for their growing family.
Pei Ling is eligible to loan up to $868,510 and she can buy a property priced up to $1,158,014. However in order to minimise the commitment, she is looking to buy at about $850,000 or so. The rental that she gets from this investment property can be used to offset the monthly instalment for the 3 bedder apartment in which the family is staying. They will still have cash reserves of $62,640 without touching a cent of their savings at all.
I have deliberately kept the numbers to a minimum here so that you can get a general idea of how you can benefit from leveraging on properties to increase your wealth in a effortless and low-risk way.